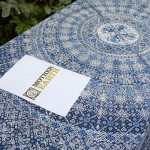 Rural women in Africa have a unique perspective on seed, joining the dots between land, biodiversity, climate, and the nutritional needs of the family. At the heart of this relationship between Africa's women farmers and seed, this Earth-centred approach to agriculture, is a legacy of traditional knowledge that we cannot afford to lose.
Here, Dawi Mamo, from Gindeberet in South-Western Ethiopia, tells Mersha Yilma of MELCA about the loss of local seed varieties, and how trainings and community dialogues are re-uniting women farmers with their seed and their culture.
---
"The main reason for the loss of our local seed varieties is land degradation. As we lost the forests and the lands got degraded, fertility of the soils on our farmlands depleted. The yield we get from an area of land became lower and lower, and this caused problems of food insecurity in most households.
The government introduced new, supposedly improved seed varieties and fertilisers as a solution to the lower productivity of farmlands. Almost all farmers abandoned the local varieties and resorted to these new ones.
With the loss of our local seeds we also were on the way to losing our culture. There were lots of traditional foods that we used to prepare from our local seeds for different cultural occasions. We cannot prepare traditional foods such as chuko, chechebsa, merka and affela from the new varieties, and the cultural occasions would be meaningless without these foods. We were actually on the way to losing our culture and identities along with the seeds.
In addition, we were losing the seed and food diversity we were enjoying previously. The new 'improved' varieties that came to us are very few, not more than four or five varieties. We used to have more than 25 crop varieties, and the variety in just one species is many. If you take wheat for example, we had white wheat, black wheat, gonde, lowaa, qubsa, etc. The same with teff, barley and sorghum. We lost all the food and economic benefits we were enjoying from our traditional seed diversity.
Now our farmers are realising what they had as compared to what they gained. All our members are determined to restore and conserve our lost seed varieties on farm.
I have a home garden where I produce vegetables like potato and cabbages. I am now using the dung from the sheep to fertilise my garden. The produce I get from the garden has increased since I started to add manure to the soil.
I learned a lot from the trainings organised by MELCA in our kebele [municipality]. The fact that we are participating in community dialogues and sharing our ideas there equally with the men is something new for most of us. As far as I am concerned it is something I am equally benefiting from and enjoying. I never had such experience before and didn't think I could be heard in a meeting where men and women participate together. Now I am seeing that, as a member of the community, there is something I can do and contribute to with my seed and my knowledge.
We have learned from the different trainings we participated in, as well as our past experiences, the advantages and disadvantages of using both our local varieties and the newly introduced varieties. We have learned that the yield of our local seed varieties can be enhanced with better soil management and working on ecosystem rehabilitation.
I think this is just the beginning and there is a lot more to come. The only thing expected of us is to open our minds and ready to learn the ways to improve our lives. We are seeing a bright way of being reunited with our seeds and our culture."
Dawi Mamo and her neighbours form part of MELCA-Ethiopia's Gindeberet Project. MELCA provides local farmers with support and technical assistance to maintain ecological farming practices through conserving their traditional seed varieties; to maintain on farm diversity and the use of organic fertilisers to enhance their farm productivity; and to strengthen their adaptive capacity to the effects of climate change.  Dawi is also a member of the Haro Seed varieties Conservators and Producers Private Limited Association, which has been formed and is operating through MELCA' s support.